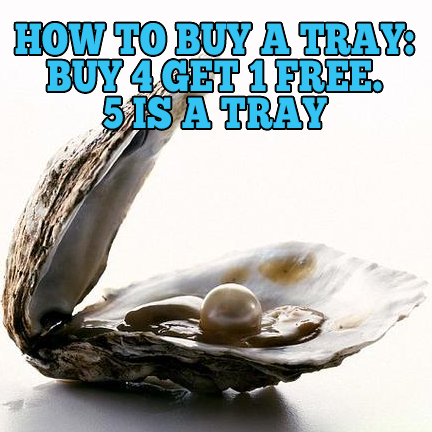 One Opening for Live Show (choose date)
---
---
---
How to buy a tray
: Checkout with 4 oysters for a live show in your cart and we will open a 5th one for free on the show.
You are purchasing a single oyster to be open on the show you choose. You will be guaranteed a pearl, sometime twins!  Pearls range in size and can be colored red, green, white, cream, pink, purple, gold, grey and black. Don't forget to add a pendant to your order!
There is over a 99% chance there is a pearl inside. If we open an oyster for you on our live show and there happens to be no pearl we will simply open another one for you.  All sales of Oysters are final.
The oysters and pearls are not fit for consumption.  This includes your pets.  Pearls Gone Wild LLC is not liable for any harm that may be caused by ingestion of the oyster or pearl. 
---
Share this Product
---
---